I know. It sounds weird. But hear me out.
Twitter is a ginormous place with many sub-Twitters fit for just about every walk of life. Imagine a universe filled with many galaxies populated with their own solar systems, planetary delights, and many, many moons. If you look closely at that weird little collection of planets just to the left of that burning mass of gasses, that purple one with dragons and teenage heroines saving their broken societies is the Twitter I know and love.
Writer Twitter.
A magical place filled with generous writers who willingly share their knowledge of the writing craft. There are heartbreaking stories of rejection letters, celebratory successes of finding representation, and even well-timed threads on proper manuscript formatting. Don't quote me, but I'm pretty sure there have been some pretty gruesome GIF wars over the Oxford comma, too. The best part is, to be a part of this world, you just have to follow one of the hashtags. No red or blue pill needed. The first one I found was #amwriting. Then #amediting. Certainly #amcrying came shortly after. Because editing.
But I digress.
Then, THEN, I discovered #PitchWars, a contest that pairs writers who have completed and polished a manuscript to the best of their ability with a writer or editor. Together they fine-tune all the words and make them shiny for agents to peruse and make requests.
And that's not the best part!
The cherry on the contest sundae is all the learnin' and socializin' done on the hashtag before the picks are made. I met my amazing critique partner, Keli Vice, through PitchWars. My writing has never been better. She sees things my eyes glaze right over! (In fact, I should've probably sent her this post before I published it.) Guys, these writers bend over backward to share all the ways to becoming better at the craft. And all we have to do is listen. Well, and apply. But they make it easy!
For example, Jami Nord has put together straightforward and reasonable advice that covers everything from conceptualizing plot and points of view to polishing word choice. I have never seen anyone work harder at making writing skills more accessible to anybody who would listen. The amount of blogging and individual feedback given during #PitchMadness, another writing contest, would've put mere mortals out of commission for good. Jami made it look effortless.
Michelle Hazen offers writerly motivation as well as advice on how to write steamy sex scenes. And then some! Side note: I employed Michelle's editing services on my last project, and she showed me how to fix pacing, dialogue tags, overused tropes, and more. You know, minor stuff. Ahem. The best part is she made me feel like I didn't suck as a writer and maybe, if I worked a little harder, could actually make something of my book.
Another priceless site I learned about from Writer Twitter is #MSWL. This is where agents and editors post their submission wish lists. You can also find exact directions on how to submit all your pretty words to them in the manner they prefer. (Trust me, follow directions here.) Even better, #MSWL has launched Manuscript Academy, classes and workshops designed to get you up close and personal with industry professionals in a risk-free manner. Completely worth the investment.
There are so many good and talented writers to learn from, agented, published, or not. Editors, too. Other hashtags to follow are #ontheporch and #RevPit. You'll meet plenty of people that will be happy to critique your query or even tell you what a query is, if need be. We all start somewhere!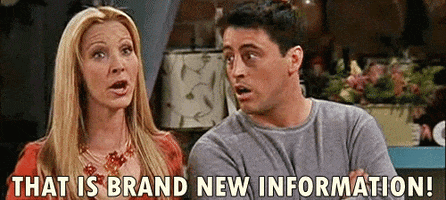 If you have any other recommendations or referrals, please add them in the comment section. Like the writing community always says, there's always room for more books! To read more from other writers participating in the #AuthorToolboxBlogHop, click here.